The Iowa Northland Regional Council of Governments is an association of local governments that is committed to identifying, securing, and coordinating local, regional, and federal government projects and programs for the enhancement of our region and member communities.
---
***NEWS & UPDATES***
---
The November 2023 edition of "INRCOG Updates" is available here!
---
2023 Schedule of INRCOG Meetings (1/20/23)
The Schedule of INRCOG meetings for 2023 can be viewed here.
---
Visit the new Black Hawk County Metropolitan Planning Organization (MPO) website to view transportation-related projects and documents, meeting agendas and minutes, information about Safe Routes to School, quick links to Interactive Maps, and more!
---
INRCOG Fiscal Year 2022 Annual Report (12/15/22)
"Like prior years, change was a part of INRCOG during fiscal year 2022..." Read our annual report here.
---
NEW Cedar Valley Livability Magazine Available! (11/18/22)
The new Cedar Valley Livability Magazine is now available. Check it out and share with your community members to highlight why we are proud to live and work in the Cedar Valley!
---
Cedar Valley River Experience Plan (8/31/22)
INRCOG, Grow Cedar Valley, and Deere Corporation recently partnered with Vandewalle & Associates to create the placemaking master plan "Cedar Valley River Experience Vision". Using the Cedar River as the link, the proposed plan will support the hospitality, cultural, and retail economic bases and help attract and retain workforce in the Cedar Valley. In addition, the impetus of the plan will be to maintain and improve the economies by increasing density of destinations, focusing on the two downtowns, underscoring recreational opportunities, and creating environmentally sustainable development along the river. You can find the plan here. For any questions or comments, please contact Isaiah Corbin.
---
Interactive Cedar Valley Trails Map Now Available!
INRCOG has been working on an interactive Cedar Valley Trails Map to complement the Cedar Valley Trails & Recreation Guide. We are excited to announce that the map is officially launched and open to the public! We encourage you to share it with others!

Interactive Cedar Valley Trails Map
---
OnBoard Public Transit (2/5/21)
Iowa Northland Regional Transit Commission (RTC) is now OnBoard Public Transit! Open to the public, OnBoard Public Transit provides door-to-door transit service in Bremer, Buchanan, Butler, Chickasaw, Grundy, and rural Black Hawk counties.

For more information about OnBoard Public Transit, visit our website:
www.onboardpublictransit.com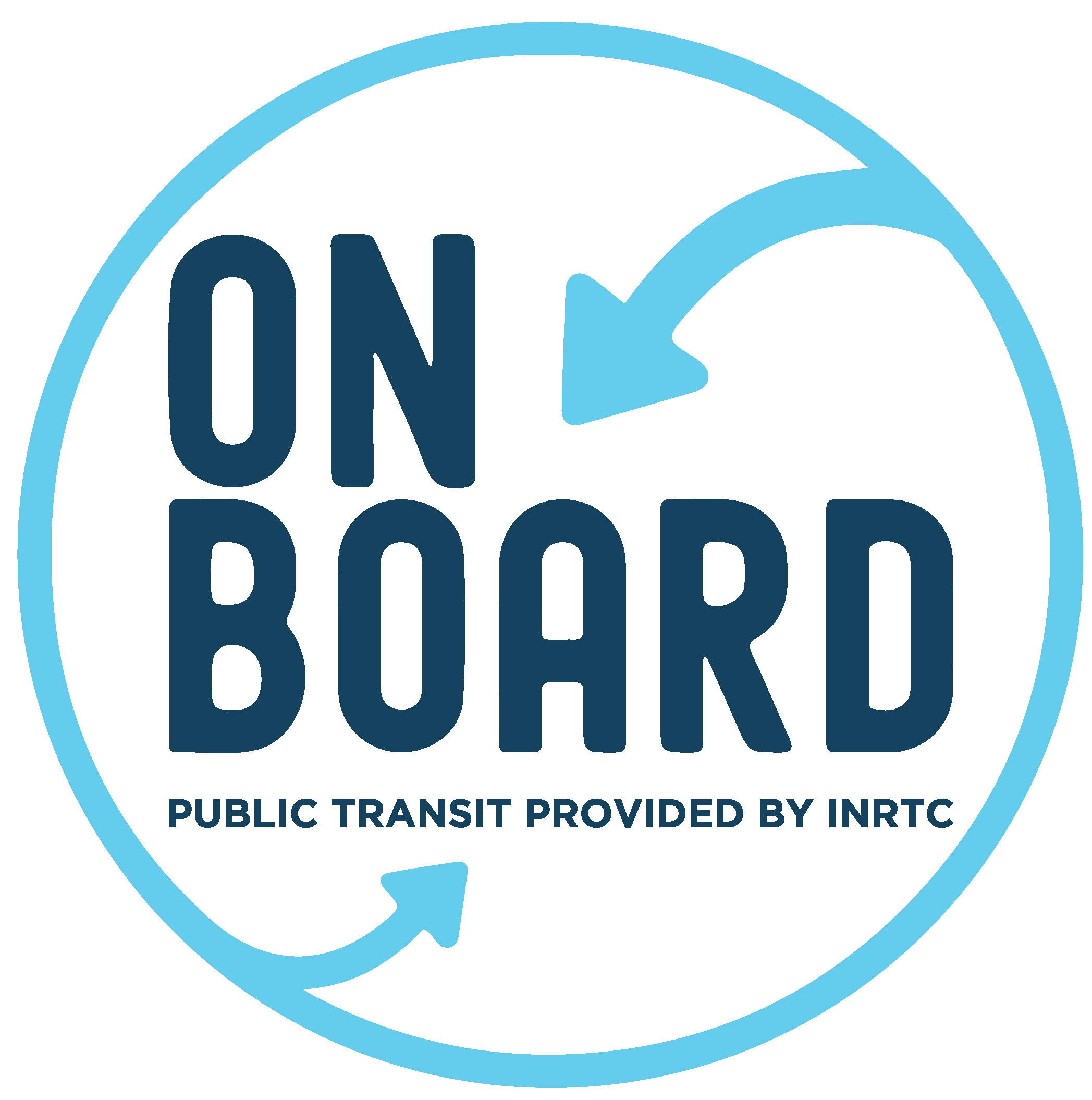 ---
---