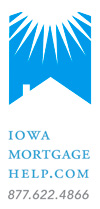 Homeowners struggling with mortgage payments can call Iowa Mortgage Help at 1-877-622-4866 or visit their website at iowamortgagehelp.com.
INRCOG provides a variety of housing-related services, including technical and planning assistance with housing initiatives as well as grant writing and administration of housing program grants. In addition, INRCOG provides staff to the Iowa Northland Regional Housing Council (INRHC).
INRCOG's staff researches and remains informed about housing programs available at the federal, state and local levels and gives assistance to communities and counties regarding the most appropriate and feasible grant and loan opportunities available. INRCOG can prepare grant applications and administer the grant, if necessary. Through this process, INRCOG can assist communities in planning for the future. This may require a written plan of action or assistance identifying the housing needs and solutions to meet those needs.
---
For a comprehensive list of State and Federal programs, and Private and Social Services agencies that provide additional resources in resolving housing issues, please click here.
Available Services
Grant Administration

Owner-Occupied Housing Rehabilitation Programs assist homeowners in bringing their homes up to "Iowa's Minimum Housing Rehabilitation Standards". INRCOG can assist your community with the pre-application process and preparing applications to the Iowa Economic Development Authority's (IEDA) Housing Fund. Homeowners must have household income below 80 percent of the HUD Section 8 Income Limits.
If you are a homeowner interested in applying for housing rehabilitation, you must own your home, your household income cannot exceed 80 percent (80%) of the area median income for the county you live in, and your home cannot be located in the 100-year floodplain. For additional information, please view some of the Common Questions Regarding the Housing Rehabilitation Program, or contact the INRCOG Housing Department to determine if your community is participating in an Owner-Occupied Housing Rehabilitation Program.


Disaster Recovery Administration
INRCOG's Housing staff provides direct administration of the housing activities funded under the Jumpstart State and the Jumpstart Federal programs. Those activities include:

-Development of local administrative guidelines
-Development of program forms and tracking reports
-Answering homeowner questions
-Determining of homeowner eligibility
-Working and meeting with eligible homeowners
-Dispersal of funds
-Recording of promissory notes
-Formulating statistical reports
-Draw down and tracking of funds
-Grant preparation for six cities and two counties for a FEMA-funded HMGP structural acquisition program
-Program Grant Administrator and Buyout Agent for those local governments that are funded.

Iowa Northland Regional Housing Council (INRHC)
Established in 1997 to assist member communities and counties with housing, the INRHC is comprised of three representatives from INRCOG and each county in the region. The INRHC has received grants to establish a revolving loan fund to assist in speculative home development and subdivision development and homebuyer assistance program.
The INRHC was certified as the Local Housing Trust Fund for the INRCOG region in 2003. In the past, funding has been received by the Iowa Finance Authority to initiate an acquisition/demolition program to eliminate dilapidated housing in cities in the region and for multi-family special population housing construction programs to assist organizations with construction projects that serve specific populations, including very low-income persons. Finally, the Trust Fund dollars have been combined with the INRHC Revolving Loan Fund to provide combination grants/loans to eligible persons purchasing a new home in Grundy Center's Countryview Subdivision.
Established with an Iowa Finance Authority (IFA) Helping Iowa's Rural Economic (HIRE) grant, and continued with repayment of loans made through several programs, an INRHC Revolving Loan Fund finances such projects as the construction of speculative homes, homebuyer assistance, and infrastructure improvements for an affordable housing subdivision.

Housing Planning
INRCOG provides housing planning for many communities and counties in region through the use of Housing Needs Assessments. These assessments assist them in determining and documenting housing needs and developing a strategic plan for housing.
Plans can also be developed to assist communities that have utilized Tax Increment Financing and are required to use a proportion of the taxes generated to assist low-to-moderate income households.
In addition, INRCOG has prepared a Regional Comprehensive Housing Plan to compare and analyze housing in the INRCOG region. The INRHC also uses the Plan to assist in the prioritization of uses for its revolving loan fund.
Contacts

Cindy Knox, Housing Planner
Rose Phillips, Housing Planner